REVIEW: MoChester Finds the Right Path with 'Lost and Found'
CODA Review is based in Los Angeles.  Click here to visit their site.

Posted on 
BY JOHN W. SCAFETTA
CODA Review
Amid the clamor of dive bar prattling in the initial moments of MoChester's sophomore album Lost and Found, a smattering of reggae-infused strokes from front man Brandon Sheffer's guitar all but eliminates any need for smalltime chitchat.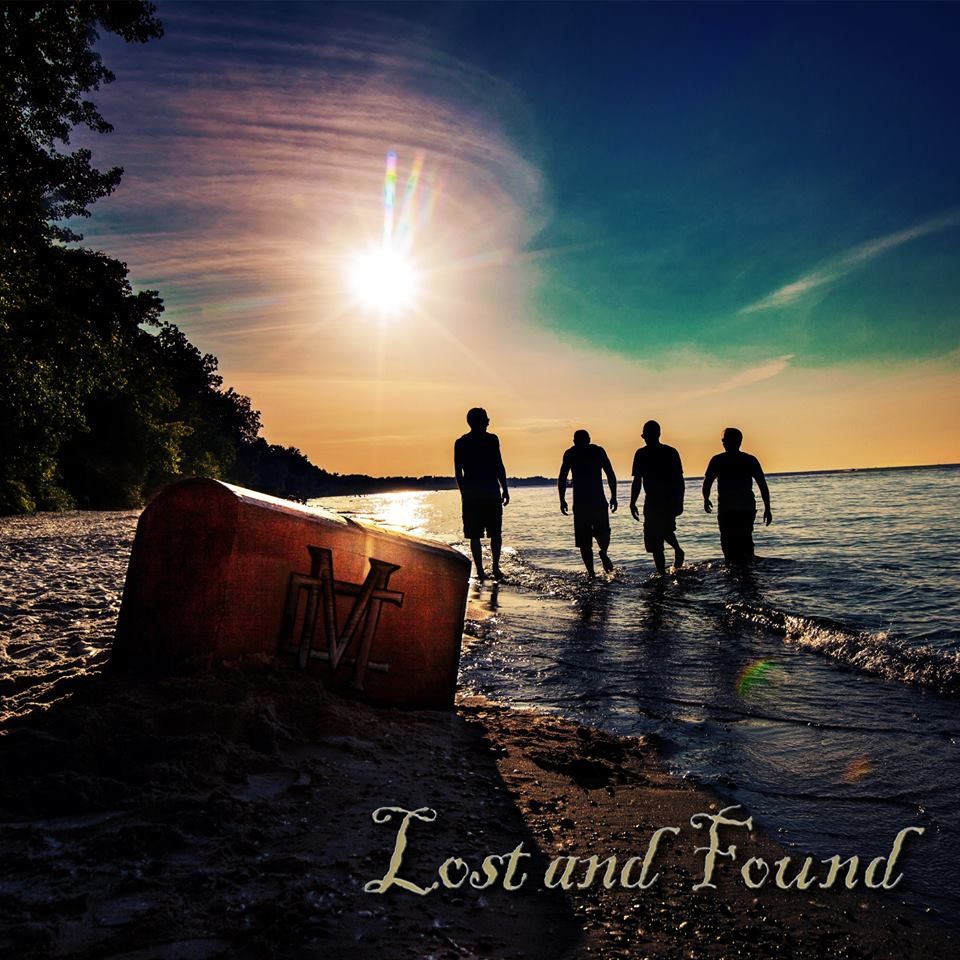 And with melodies like these, freestanding racket is prohibited.
As album opener "Saturday Night" focuses on the fusion of drummer Alex Melville's tight groove with Brandon's flawless run of "I said I'll take you home/You said I don't know you," a rather tenacious time shift from rocksteady to pop persuasion feels like a much-welcomed slap in the face.
It's the same teetering we've saw from the Rochester, N.Y. four-piece in 2011's debut Stop and Go.
While the melancholy strains haven't left, the band has noticeably tightened the screws.
The swing in sonic stages, from straight rock and reggae to sentimental acoustic swoons, is quite polished.
Borrowing just about everything that made the late 90's soft-alternative scene so engaging, MoChester's lack of pretention allows them to understand exactly who they are.
Originally formed in 2001, the group has opened for a laundry list of seasoned acts such as Barenaked Ladies, Tower of Power, and the Ryan Montbleau Band, while also refining their talents in the Rochester music scene (i.e. the East End and Lilac Music Festivals).

Musically packaged with the precision of a series of palpable influences (Incubus, O.A.R, Sublime, etc.), MoChester's studio sound isn't far off from their live shows.
Brandon's harmonious vocals, specifically here in Lost and Found, are defined, yet robust with staying power. Over Melville's firm rhythms and the, at times, gorgeous keys of brother Jon Sheffer, Brandon treks the ties of love loss, discovery and nostalgia.
On the staggered solitary notes of "Around the Block," Melville provides a grounded groove akin to say Carter Beauford as Brandon affably sings "We start to break our promises/You're making way too much of this/You know where you belong."
The sentiment, while disheartening in implication, delivers on a genuinely textured tone.
And when Jon's dawdling, pounce of keys open "Down the Line," the arrangement is flipped elegantly into its Brandon's measured plea of  "When we're alone/ I ask you to run with me/ Marry me/ Down the line." Surprisingly, the feel isn't entirely schmaltzy.
Still, MoChester's diversity doesn't have to rely solely on its versatile front man.
Melville's military progression over an absurdly addictive chorus in "Along the Way" provides a platform for Jon's collective key's and Ben Overmyer's bold bass line to cushion the rhythm.
At times, Brandon's vocal dexterity can feel a bit hasty, as seen in "Lost and Found," the backyard barbeque funk that breaks on the back of a Chili Pepper-esque tone, as well as the serene soundscapes of "Scapegoat."
But it's moments like the opening burn of "Between the Sheets," where we're hit with a Mike Einziger-like clarity that takes off into an atmospheric time shift that is both pleasant and persistent. Same goes for the spacious guitar reverb of "30 Miles to Santa Monica,"where the depth and direction of Melville's percussive patterns, along with Overmyer's silky bass line, wavers on admirable reggae. The progressions here don't meander, but rather lay a foundation full of meaning.
Lyrically, Brandon's harmonic chops come full circle within the back half of the album.
He chimes "These things are yours/Those things are mine/Pictures of time/Good things stand still," with resounded resolution on "Angela After All," and shines with sentimentality on the Rochester homage "City on the Side," singing "This is the last place we'd want to leave/Forget the things that bring us down/We just don't care."
Geographical romanticism aside, the driver here on the latter track is Melville, who flourishes with a stylistic sequence of crash cymbals, high-hat complexities, and rolling drums.
On album closer "They Met Too Young," Brandon's earnest croon of "Oh the wishing well/Oh I wish you well," embraces the parallel to Brandon Boyd's vibrato, as it follows a spastic combination of keys and cowbell.
But it's the jazzy intro to "Reasons Why," bonded with rock-reggae goodness and pinball dynamics, which truly showcase MoChester's capabilities. Brandon, shifting through a series of scats and whistles, bellows "It feels good to go home/Next to you," with unabashed confidence.
And while direction isn't always crystal clear for unsigned bands, MoChester's aptitude for formulaic pop-rock seems perhaps more focused than most.
Lost and Found is currently available via iTunes and on the band's website. MoChester plays its CD Release Show on Sept. 27 at 7 p.m at M&T Bank Ballroom in Rochester.