Happy almost Winter! We have some great shows planned for the remainder of the year...really hoping the world doesn't end! We are super pumped for our return to The Club @ Water Street playing alongside some GREAT local acts, plus we are playing a Pre-New Year's Eve Bash to celebrate the return of live music at the completely renovated Richmond's Tavern!  Should be an awesome couple of shows!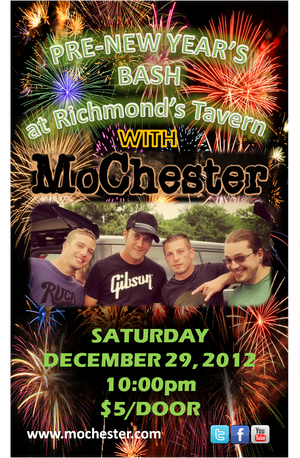 We are also happy to update you that we have studio time officially booked for the end of the month to begin work on the new album! Wanna see what goes on behind the scenes? Follow us on Instagram at @mochester to keep up with the goings-on..you can also get to our Instagram pics on the
FANS
page of this website!